DC Motor Specialists
Custom DC Motors
Give us a call with your vehicle specifications and requirements. We can design a custom dc motor to suite your needs. Our current design capabilities are: 1 to 10 HP (horse power) continuous duty rating - up to 25 HP (18.5 kW) Peak, Frame O. D. - 6.69 inch, Voltage - 12 volts, 24 volts, 36 volts, 48 volts up to 72 volts (higher if required). Complete range of wound field construction (series or separately excited). Meets all Class H temperature ratings. Experienced in the material handling, utility vehicle, NEV, aerial lift, airport support vehicle, golf cart and several other electric vehicle markets.
Golf Cart Motors
If you would like to see our entire selection of
electric golf cart motors
, this chart gives the basic performance characteristics of most of our
motors
, on one simple page. We have High performance electric motors.
E-Z-GO motors
,
Club Car motors
,
Yamaha motors
,
Melex motors for
most
golf cart
applications. We also have
replacement motors
with the same performance characteristics as the
stock motor
. See how the
golf cart motor
you have, compares to any of our
heavy duty electric golf cart motors
.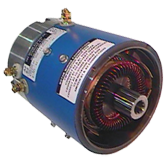 Golf Cart Controllers
We now have a full range of
heavy duty programmable
series
&
regen controllers
for most
electric golf carts
and many other
electric vehicles
. We also have
non-programmable golf cart controllers
as an economical alternative. Upgrade your
golf cart controller
to get more
torque
out of any vehicle. We offer
12 volt
,
36 volt
,
48 volt
and
72 volt
golf cart controllers
, with current outputs of
300 amp
,
400 amp
,
500 amp
&
650 amp
for
series vehicles
,
300 amp
,
400 amp
&
600 amp
for
separately excited vehicles
. Our
golf car controllers
cover almost any
series golf cart controller upgrade
and many
regenerative braking
applications (
EZ-GO
-
DCS
&
PDS controllers
&
Club Car
-
IQ
&
Precedent
,
PD Plus
&
Yamaha G-19
controllers
). We are currently expanding our
regen golf car controller
product line to include
Yamaha: G22
models. We have
E-Z-GO controllers
,
Club Car controllers
,
Yamaha controllers
. Upgrade your
golf cart speed controller
today!
Choose a Motor / Controller
We offer the widest range of DC Motors and Controllers in the World for the Golf Cart Market. With so many different available combinations, this tool will help assure that you get the correct dc motor, controller or combination for your application. Looking for a High Speed motor or High Torque motor? We have High Speed motor and High Torque motor options for E-Z-GO, Club Car, Yamaha, Melex and most other vehicles. This guide will lead you to the dc motor and/or controller that will meet your heavy duty performance needs. Match you current D&D Club Car electric motor with a high performance electric motor controller. Look for the best series controller to go with your EZ-GO electric motor. Upgrade your Yamaha controller and/or motor for a high performance golf cart conversion. The electric motor and controller combinations for series and regen golf carts are endless.
New and Future Releases
Look here for new product releases. D&D Motors Systems is currently the only
electric motor manufacturer
with
True Regen High Speed
and
High Torque
replacement motors
and
motor / controller combos
for
E-Z-GO: DCS
&
PDS vehicles
.


EV Conversions
D&D Motor Systems is the premier
DC motor
manufacturer in the U.S. for small to medium light-weight
electric vehicle (EV) conversions
. In addition we offer a complete line of U.S. made
speed controllers
to go with our high performance
EV motors
. Kick the oil habit now. It's a lot more practical than you think. This isn't a dream of the future. With a little effort,
electric vehicles (EVs)
are here today! At a cost you can afford! Save money now. Build your own
Electric Car conversion
.

Heavy Duty GEM Motor
Get more performance out of your NEV's. D&D Motor Systems is the premier US made
neighborhood electric vehicle motor
manufacturer. We make many
replacement NEV motors
that include the
Ford think motor
,
GEM motor
,
pathway motors
,
Dynasty motor
,
E-ride motor
, along with many more. Our
ford think motor
has had years of flawless field time in the
ford think golf cart
. In addition, our
7.5 HP GEM motor
is well known for its excellent performance in the
gem electric car
market over the last 10 plus years.
Click here
for more details. Always ask for the
BLUE motor
!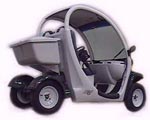 Tech Support & FAQ
This section helps our customers educate themselves in the area of using our electric dc motors and controllers. Within this section you will find technical information about: Sepearately Excited dc motors, Series dc motor, 48 volt golf cart motors, 36 volt golf car motors, hi torque E-Z-GO motor, hi speed Club Car motor, Sepex motors, Regen motors, dc motors, electric vehicle conversions, lifted golf cart motors, golf cart 4wd conversions, heavy duty golf cart motor installations, heavy duty golf car controller upgrades, golf car speed controller installation, anything to do with dc electric motors. You'll also find information on: high performance electric motor upgrades, high performance golf cart conversions, getting more speed from your golf car motor, getting more torque from your golf car controller. This is intended to be a useful guide for all things related to: High Speed electric motors, High Torque electric motors and electric motor controllers, golf cart controller, golf cart speed control, golf cart speed controller
Warranty Policy
D&D Motor Systems, Inc. warrants each of its dc motors and controllers to be free of defects related to workmanship or material. DC Motors are warranted for a period of one-year and controllers are warranted for a period of two-years, both from their respective D&D Motor System ship dates.
If the motor and/or controller has received normal use and service. Each motor and/or controller returned must be accompanied with a description of the problem, the part number and the serial number. For complete warranty information, click the link above.
Related Links
Here you will find links to many golf car related products. We have links to golf cart parts. If you are looking for a golf cart lift kit, golf cart battery chargers, golf car batteries and golf cart accessories. Find the Club Car accessories, E-Z-GO accessories or Yamaha golf cart accessories for your high performance golf cart. Are you looking for electric car conversion products? We have links to sites which provide information and parts for electric vehicle coversions. We have links to golf carts parts such as: tires, F&R switches (forward and reverse switches), golf cart axles and golf cart enclosures. Links to electric motor golf carts. We have links to suppiers of golf cart controller accessories such as F&R switches and many other golf cart parts
Used & Rebuilt Motors
We also sell rebuilt golf car motors and controllers as they become available. The motors come with our standard 1 year warranty (same as a new dc motor). The performance is identical to a new dc motor. The only difference is the price! Please call and check availability, our inventory on these rebuilt dc motors is limited. Experienced in the material handling, utility vehicle, NEV, aerial lift, airport support vehicle, golf cart and several other electric vehicle markets. We do not rebuild GE dc motors or Advanced Motors & Drives (Advanced DC Motors) dc motors. We often carry an inventory of used golf cart motors. Used golf car motors such as: club car motor, ez-go golf cart motor. Our used golf cart motors come with a factory warranty and perform the same as a new motor.